My Blog
Posts for: March, 2018
By Big Horn Dental Clinic
March 16, 2018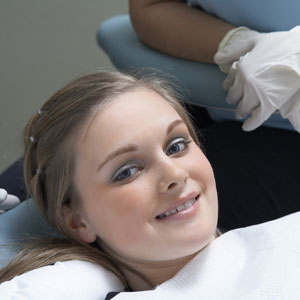 Dental implants are widely considered by both dentists and patients as the premier choice for replacing missing teeth. Unfortunately, implants aren't the appropriate choice for teenagers with missing teeth.
That's because their jaws won't fully finish most of their growth and development until early adulthood. An implant placed too early could become misaligned as the jaw matures. The best approach for a teenager is a temporary restoration until they're old enough for an implant.
There are a couple of good options. One is a removable partial denture (RPD), prosthetic (false) teeth set in an acrylic base that mimics gum tissue at the locations of the missing teeth. RPDs, which stay in place by way of metal clips that fit over other teeth, are easy to wear and maintain.
On the downside, an RPD can break if you bite into something too hard. They can lose their fit and may need to be replaced with a new one. And, some teens aren't quite keen on wearing a "denture."
Another option is a bonded or Maryland bridge, a kind of fixed bridge. We bond dental material to the back of a prosthetic tooth with portions of the material extending out from either side of it.  We then bond these extending tabs to the back of the teeth on either side of the prosthetic tooth to hold it in place. Unlike traditional bridges, we can eventually remove it without any permanent alterations to the teeth it's attached to.
Before we undertake a bonded bridge, though, we must make sure the gums and bone of the surrounding teeth are free from periodontal (gum) disease and are healthy and strong enough to support the bridge. We also need to be sure the patient doesn't have a deep bite or a teeth grinding habit, which could cause the teeth to make contact with the tabs and break them.
The patient also needs the maturity to responsibly perform diligent oral hygiene: this type of bridge has a tendency to build up disease-causing plaque, so brushing twice and flossing once every day is critical. Not doing so increases the risk of tooth decay or periodontal (gum) disease, which could complicate a future implant.
We can discuss these options after a thorough dental examination of your teenager. Either way, we'll be able to restore your teen's smile until we can undertake a more permanent restoration.
If you would like more information on tooth replacement options for teenagers, please contact us or schedule an appointment for a consultation.
By Big Horn Dental Clinic
March 01, 2018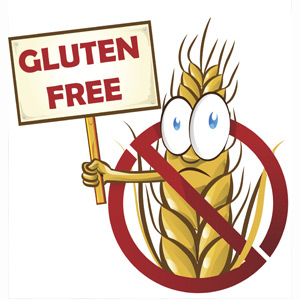 There's been a growing awareness about the effects of gluten, a protein found in grains like wheat, rye and sometimes oats, on certain people. An estimated 1 in 133 Americans have Celiac Disease (CD), a gluten-related disorder that causes the body's immune system to work against itself. And if you have CD, you could eventually face dental problems like enamel pitting and erosion.
When a person with CD consumes gluten, their immune system mistakenly identifies the protein as malicious and attacks it. The attack occurs in the membranes that line the digestive system, which in the process destroys cilia, tiny hair-like structures that aid in food absorption. This disrupts the body's normal absorption of nutrients, which can lead to a number of systemic conditions including intestinal cancer.
Because of the lack of nutrients, your teeth's enamel may develop defects. You may begin to see dull spots or pitting, or chalky grooves in its normally shiny surface: this is a sign you've lost surface enamel crystals (decalcification). You may also be more susceptible to outbreaks of aphthous ulcers (canker sores).
Because symptoms can be misdiagnosed or go unnoticed, it may be years before you know you have CD. You can, however, get a definitive diagnosis through a blood test for gluten antibodies, which is then confirmed with a biopsy of a tissue specimen from the intestine.
While there's ongoing research for CD-related medication, there's currently only one recognized treatment for it — remove gluten from your diet. This is much harder than it sounds, and requires knowing what you can and can't eat, along with strict monitoring of food package labeling. Thankfully, the world is becoming better educated in this respect as more food manufacturers are clearly labeling products containing gluten and restaurants are providing gluten-free menu options.
Once you have dietary controls in place, your dental issues can be treated as any other person, with one exception: none of the products used in treatment like polishing paste or fluoride gels should contain gluten, and must be verified before using.
CD is a serious condition that could even become life-threatening. Knowing you or someone in your family has it will help you protect both your overall health and your teeth.
If you would like more information on the gluten's effect on dental health, please contact us or schedule an appointment for a consultation. You can also learn more about this topic by reading the Dear Doctor magazine article "Gluten & Dental Problems."